The Capuchin Franciscans are an order of brothers who focus on serving the poor and marginalized. We worked with the St. Conrad province (one of the six US provinces) to build a new website that would enable them to spend less time working on the website, and more time on mission-oriented work.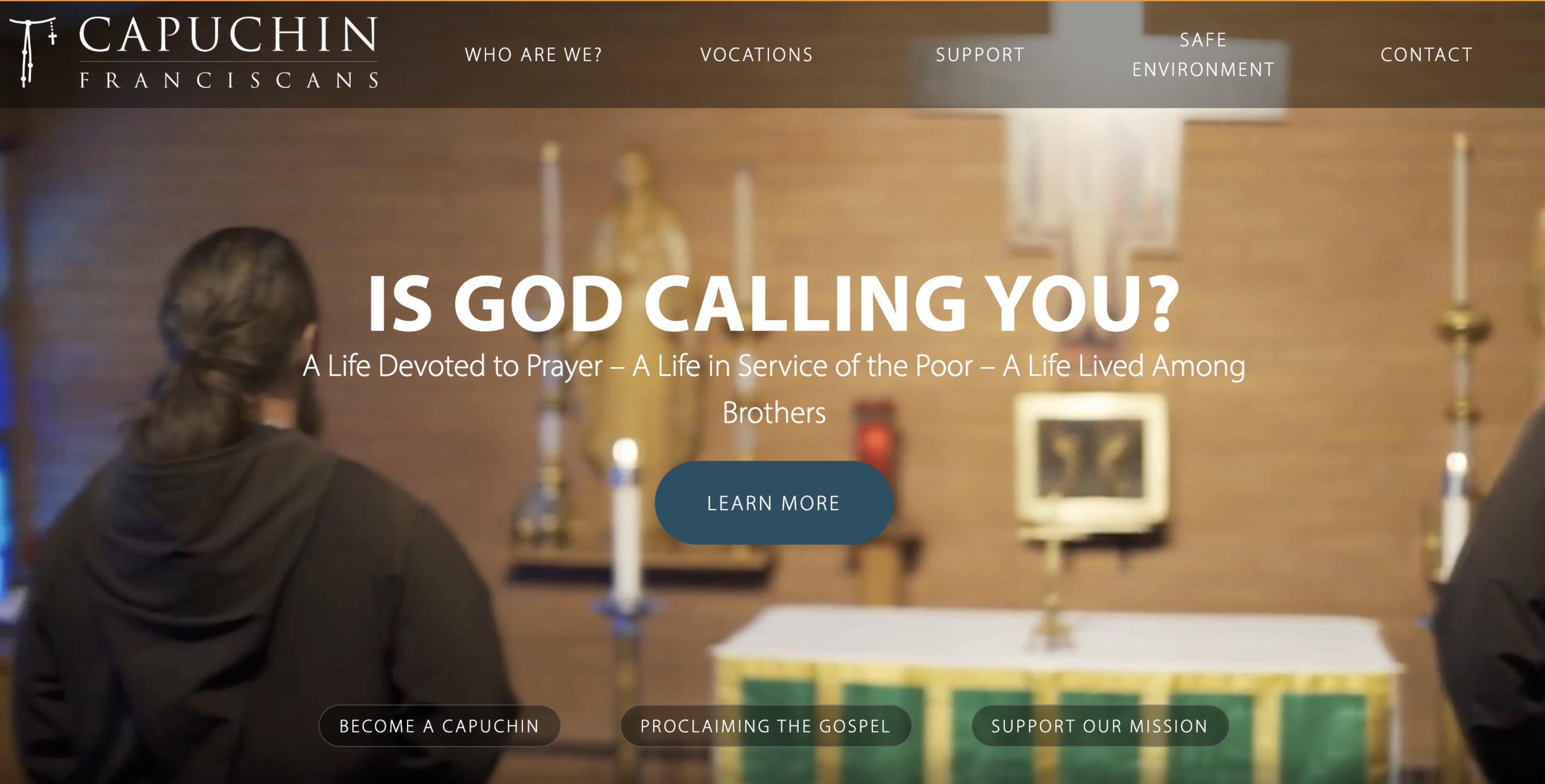 In order to achieve this goal, in addition to the normal, flexible editing experience common to all of our websites, we also included a few elements in this project to really streamline the content management experience.

We combined some Craft CMS front-end logic with the advanced functionality of Imgix, the image CDN, to allow basic photos to have a wide range of styles and effects applied to them with one click. We also built a custom integration with the Youtube platform to allow the Capuchins latest videos to appear on the site automatically in a branded way.
The site base we created can be extended indefinitely by adding sub-sites (for example brownrobe.com) – meaning that instead of multiple separate sites with separate logins needing to be kept up to date, a single back-end can manage a range of domains – each of which receives updated design and functionality automatically.