Connecting families with Catholic schools
The Archdiocese of Detroit is one of the largest dioceses in the country, with nearly 100 Catholic schools. In order to showcase the benefits of a Catholic education, and help families connect with the schools that are right for them, we built detroitcatholicschools.org.
Working closely with the talented Archdiocesan communications team, we extended their vision onto the web – creating a flexible, functional portal to Catholic education that will serve as a solid future resource.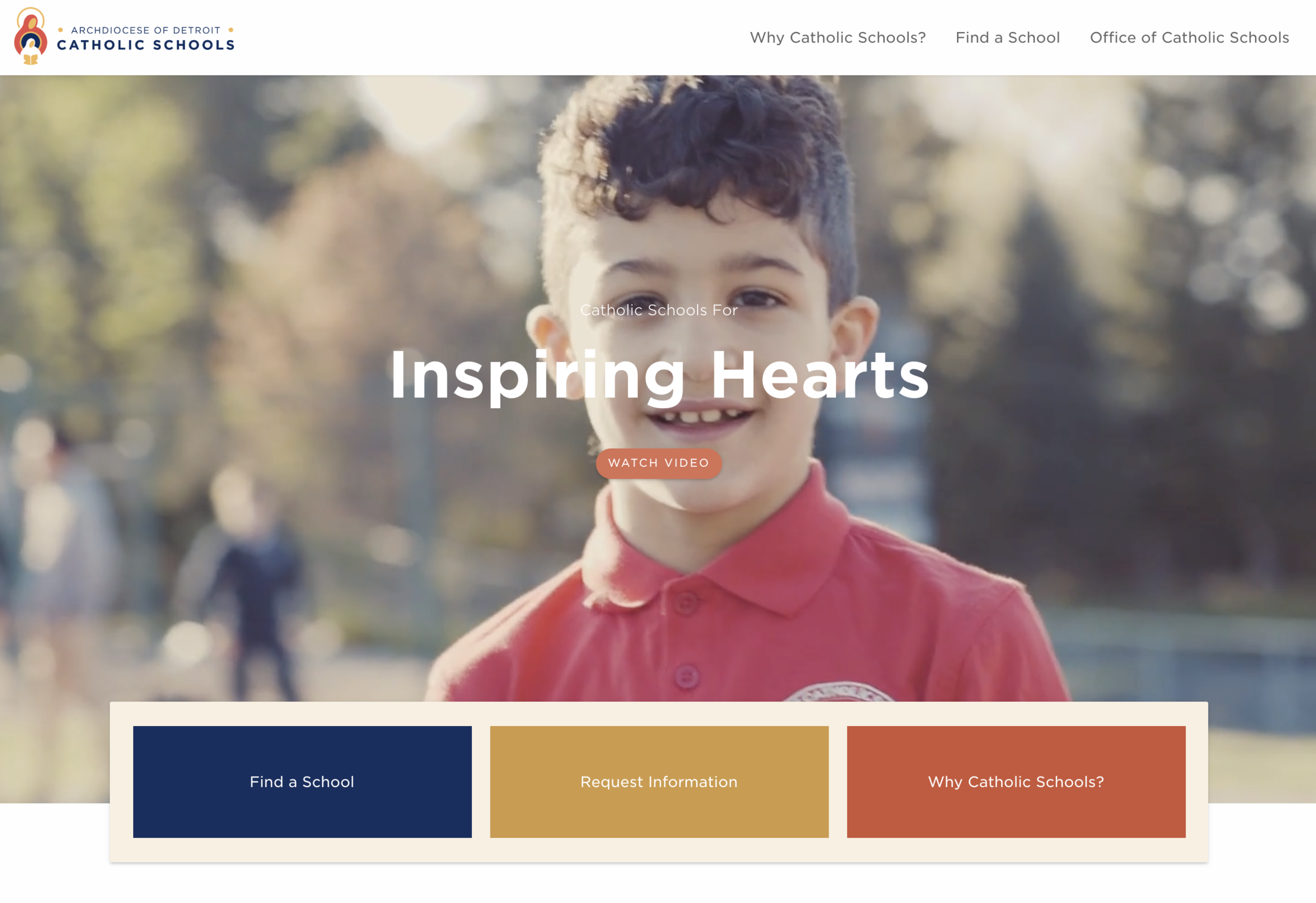 Find a school
The core of the site is a custom built Schools Finder, which pulls data automatically from the Archdiocese's existing database of schools. The finder allows parents to search based on location, and can also be filtered on other school criteria.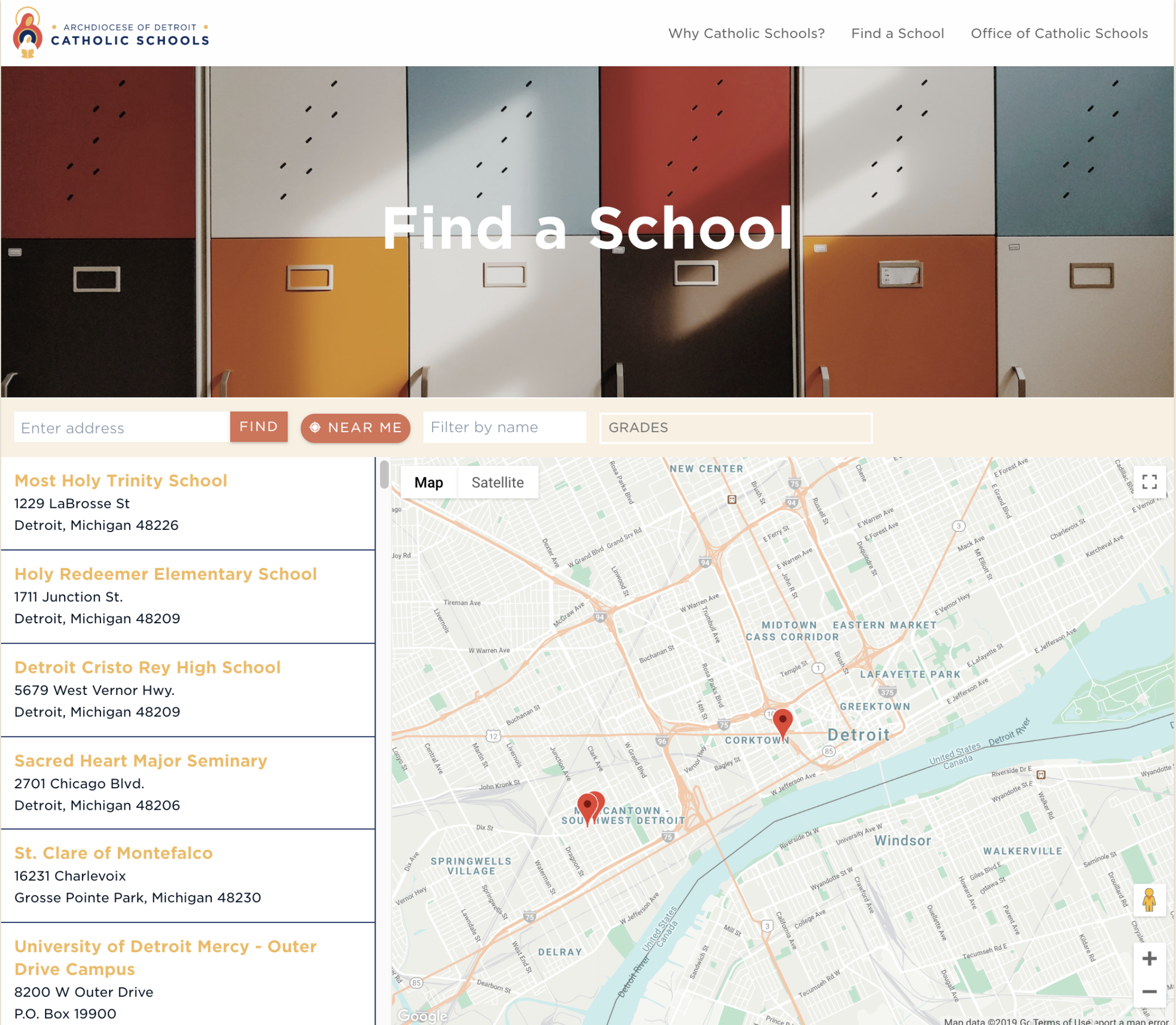 Functional design
Each school also has a page auto-populated from the existing database – with the option for schools to add further photos and information. Streamlined, easy calls to action make the site not only a resource for parents but a powerful marketing tool for the Archdiocese and Archdiocesan schools.