Sacred Heart Major Seminary reached out to us in 2015 to completely overhaul and redesign their website.
As a quality Catholic Educational Institution catering to both future clergy and lay students, Sacred Heart needed a site that reflected the values and caliber of their organization as well as the unique culture at SHMS.
A recent branding update, and the emergence of the absolute necessity of having a responsive website meant that everything about their existing site needed to be changed from the ground up. We worked very closely with them to understand where they currently were, and where they wanted to be at the end of this project. Then we formulated a plan to get them there.
---
Project Goals
To communicate the level of quality of the faculty and the institution as a whole that was physically and intellectually present, but was not currently being well communicated via their web-presence.
To be on par with other comparable higher education institutions
To have the website serve as a practical tool for faculty and students
To improve communication with supporters, partners and donors
Design
Before engaging us, Sacred Heart had gone through a brand redesign process. We translated their revamped brand to a new website and took inspiration from top educational institutions around the world to come up with a unique design that captured everything from the iconic Gothic Revival Architectural style of the Downtown Detroit campus to the sleek interface one would expect of a premier 21st century higher educational institution.
Content.
With great care we made sure all of the content and legacy data that needed to be moved from the old site was transfered to the new site so that everything that was once there was still there, but now was much easier to find, update and view. We did this by reorganizing all the information in a way that made sense to the user, no matter what type of device they were using.
---
Some Highlights
The Menu
Like most university sites, the Sacred Heart site is quite complex in infrastructure. Early on the decision was made to divide the site into different audience areas (with some natural overlap between pieces of content). A key part of the job of making such a mass of different information available to visitors with relative ease is played by the custom-built menu, which adapts to different screen sizes and devices.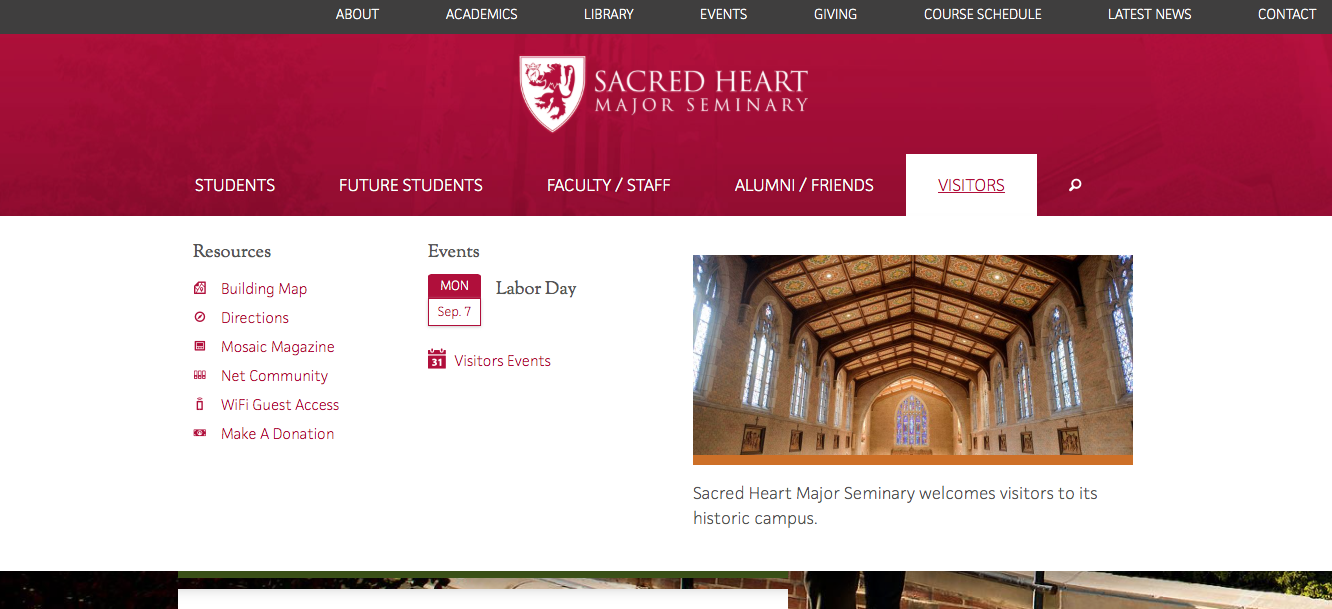 The menu makes itself scarce, but still accessible, when a visitor scrolls down the page:


Subtle CSS Animations
In order to make the site be more engaging, and to guide user expectations on particular actions, the site makes use of some subtle, lightweight animations on certain elements.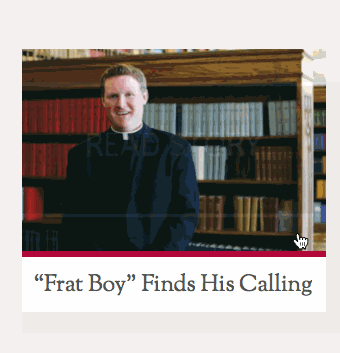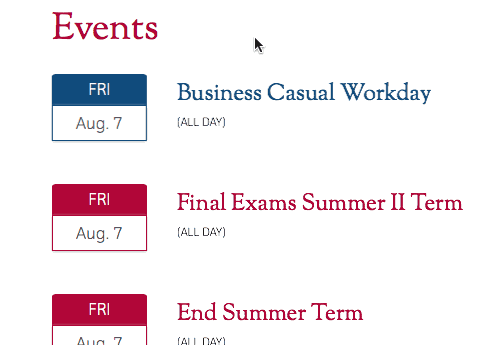 Audience Pages
Each audience page is a dynamic collection of relevant stories, possible actions, and other content directed at the visitor.

Interior Pages
Interior pages have a clean, readable format, with a single hero image which can become a slide-show if necessary. On the right, call to action buttons, relevant menus, and sharing options are easy to add.

---
Conclusion
Working closely with Sacred Heart we created and implemented a completely custom designed website which was fresh, professional, and on-brand whilst retaining the traditional character of The Seminary. It communicated the updated brand in a way that was visually pleasing and user friendly. We made sure that each set of users (students, staff, alumni etc.) were be able to intuitively and quickly locate the information that was relevant to them.
We also developed a partnership with Sacred Heart throughout the process as they came to know us and see that we were ready to work with them to find the best solutions for their specific needs and could guide them with our expertise when they weren't sure where to start. They also saw that we delivered on our promises and even exceeded their expectations in the quality of our work and our responsiveness to them. Because of this, we were engaged to continue to manage and update the Sacred Heart Major Seminary site and have been privileged to work with them on several other projects that continue to enhance their institution.