In Detroit, Catholic school sports are a big deal. Ninety years old, the Catholic High School League is home to some of the most powerful teams and promising athletes in the state. But not only did their website need a facelift, the sports management system they were using to track scores was clunky, hard to update, and looked less than stellar on the front end. Working with them and the Archdiocese of Detroit communication team, we designed and built a brand new, integrated web-based system for promoting the league, individual schools.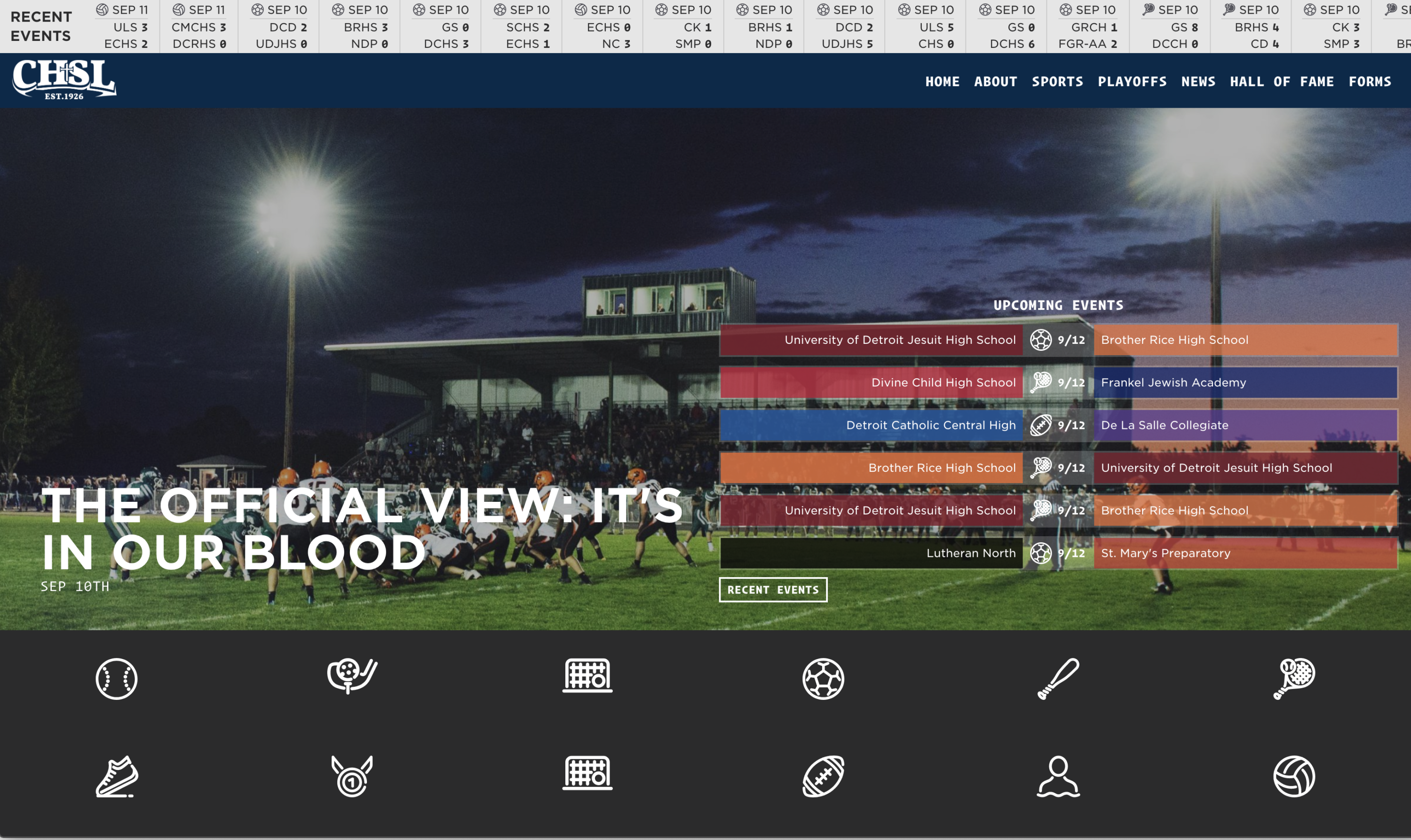 Simple, clean, useful
From the start of the project we focused on one of the most important parts of the site – the individual event pages.

These we designed to be incredibly simple to understand – straightforward and attractive on mobile and desktop. These pages give you everything you need to know, and nothing more. Directions to the venue are a tap away, notes about the event can be included (no more turning up to the game without the right cash for a ticket!), and game recaps can be added later.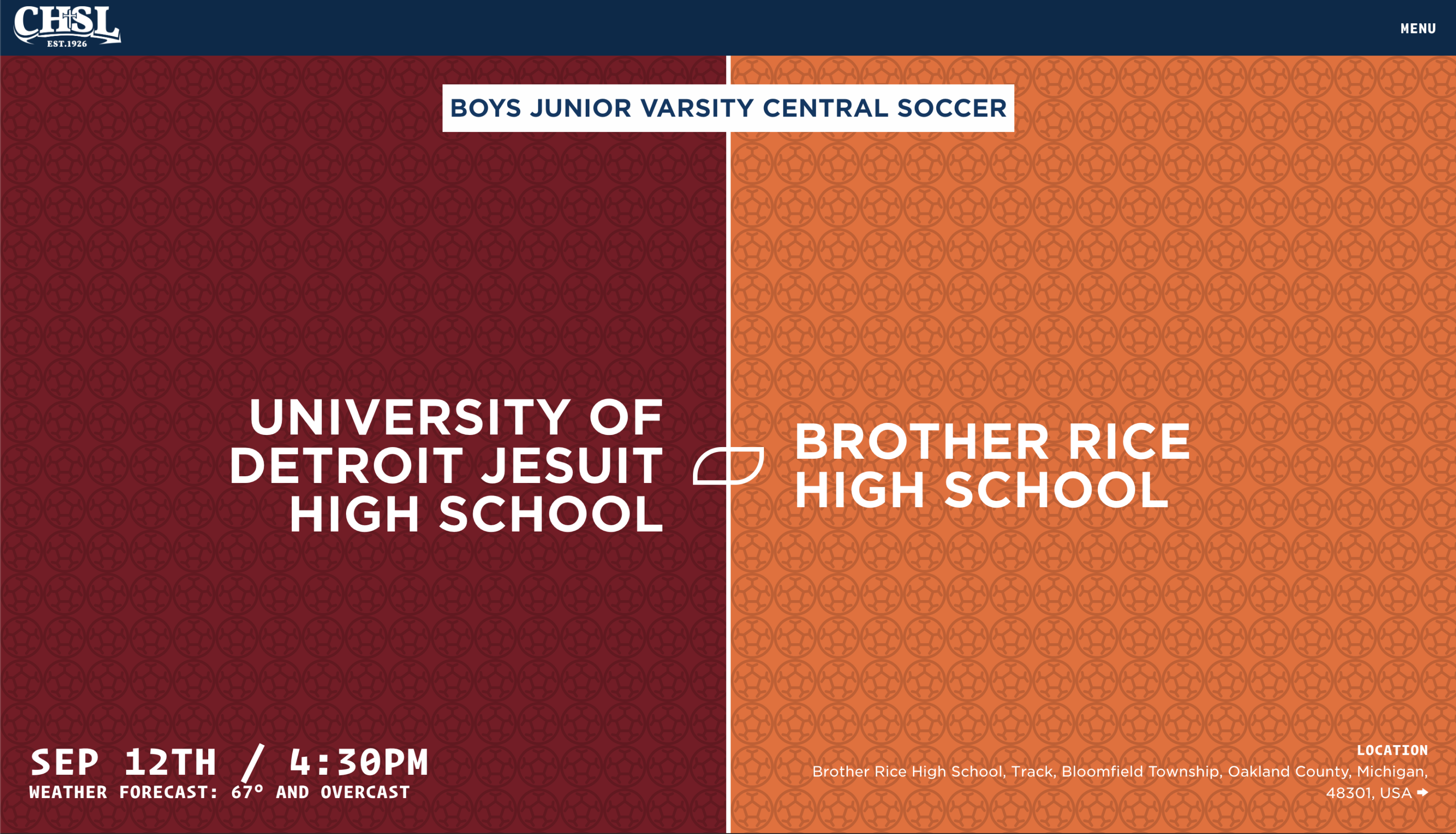 We built in an automatic mini weather report to each event as well – so you know whether you'll need an umbrella or a fan!
One of the biggest problems with sports management systems is that the sheer number of events are hard to keep updated by the hardworking league staff, and complex sports management systems are the last thing that a coach wants to figure out on a Friday night at 11pm. So we built a feature that lets anyone submit a score directly from the event page (with some safeguards!).

Event pages are automatically branded with the color of the team to make them easy to take in at a glance, and clicking on a team or the name of a league will allow you to drill down into statistics.