Passing the collection basket around at mass may be a thing of the past for lots of reasons. The Archdiocese of Detroit asked us for a updated website that was a one-stop site for people who wanted to and could financially support programs and organizations within the Diocese. Parish giving, Catholic Service Appeal and Catholic Education – all in one sharp looking, super simple-to-use site.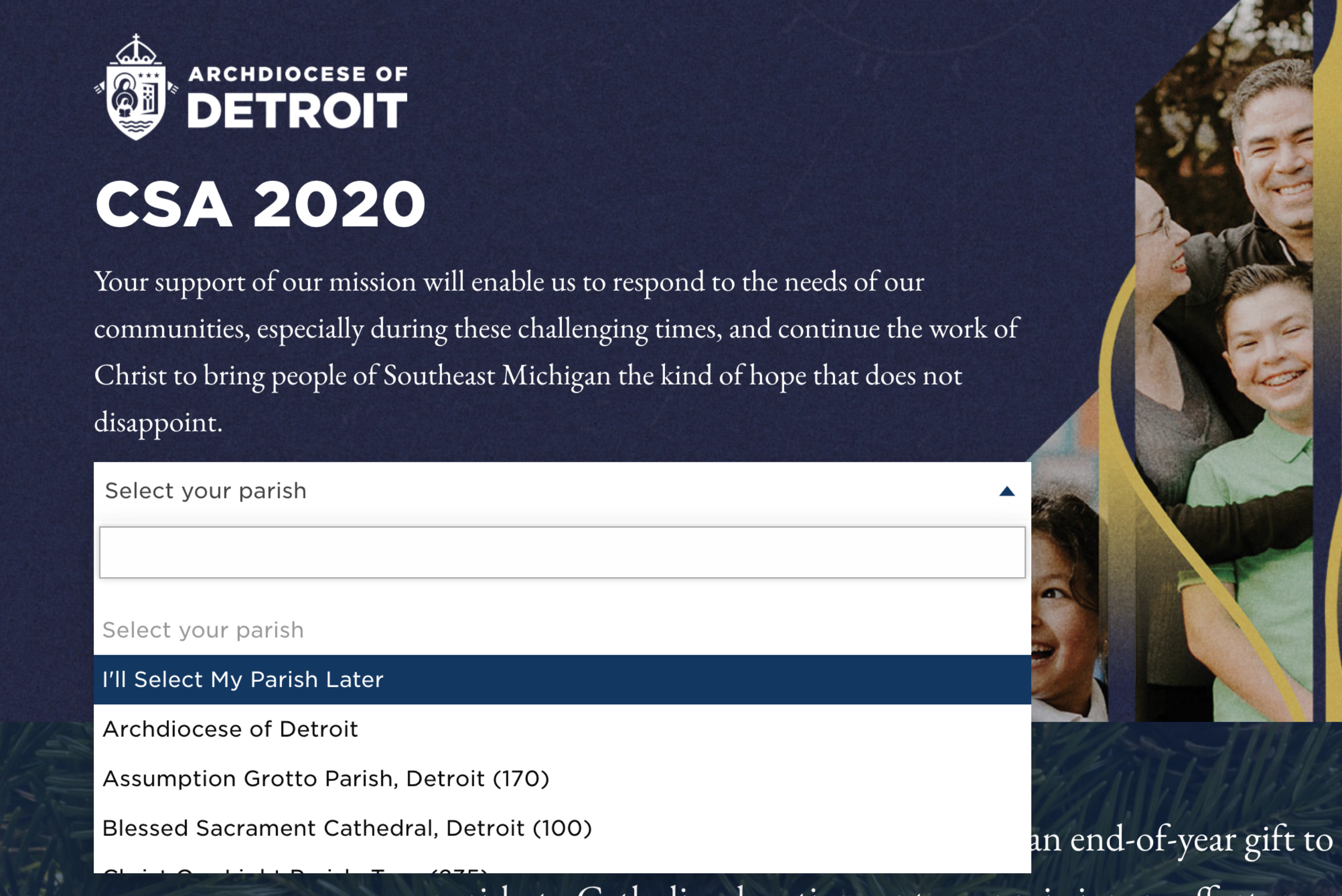 Most parishes were caught off guard financially when people suddenly had to stop attending mass in-person. Schools that had already committed to costs for a full year such as teacher salaries and supplies had a hard time collecting remaining tuition when kids weren't attending in person. An intuitive, attractive giving portal ensures that the people who give to your parish, school or organization regularly will seamlessly be able to continue to support your mission even if they aren't able to physically be in the walls of the organization or event.
It also provides a fantastic place to spread the word about and offer a place to immediately support different campaigns, such as a scholarship fund that provides tuition assistance to families who are experiencing hardship in the wake of the coronavirus pandemic and its economic impact.

In addition to convenience, this site allows a diocese to be efficient with its current resources. It consolidates information in a way that allows a dioceses to channel their energy where it counts when pulling off an essential financial campaign like the Annual Catholic Services Appeal.
Could your diocese use a site like this? Get in touch!